Pham Doan Trang, Daouda Dialo, Abdul-Hadi Al-Khawaja are three inspiring and courageous human rights defenders from Vietnam, Burkina Faso and Bahrain who have been named the 2022 Martin Ennals Award Laureates.
---
Excerpt:
We are delighted to share that the Laureates of this year's Martin Ennals Award for Human Rights Defenders are Pham Doan Trang, Daouda Dialo, Abdul-Hadi Al-Khawaja. In 2022, the Jury selected these three activists who through their courage, unfailing hope and strategic approaches, inspire others to stand up for human rights.
Courage as the connecting dot
On 19 January 2022, the three Laureates were announced in an online ceremony that was hosted by the Martin Ennals Foundation. According to Hans Thoolen, Chair of the Martin Ennals Award Jury, the Jury nominated three galvanisers of the human rights movement and "courage" is the connecting dot between them.
Pham Doan Trang is a leading journalist, editor and democracy advocate in Vietnam who is extremely vocal on issues pertaining to democracy and fundamental rights. She was arrested in 2020 and sentenced to 9 years in prison for her courage to raise awareness about human rights and to promote freedom of speech and access to information.
Meet the Laureates of the 2022 Martin Ennals Award
Pham Doan Trang (Vietnam)
In Vietnam, little room remains for human rights activism in a context where the authoritarian government repeatedly stifles citizens' freedom of speech and the right to information. Pham Doan Trang, a talented journalist and editor of several leading independent media outlets, began advocating for political and civil liberties in the late 2000s. She is a primary advocate for democracy in Vietnam.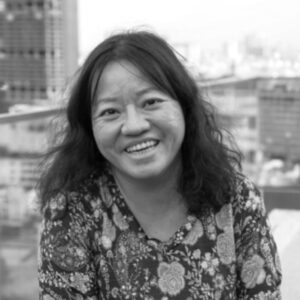 In an environment that challenges the very existence of investigative journalism, her unique entrepreneurial initiatives to establish multiple media outlets (such as the Luat Khoa and Liberal Publishing House) were inspirational to many. It galvanised several other journalists in Vietnam to speak up about human rights violations.
Her persistent efforts to raise awareness amongst the population about their rights made Trang one of the most hunted human rights defenders in Vietnam, until she was eventually arrested in 2020 and remained in incommunicado detention until 19 October 2021. On 14 December 2021, she was sentenced to nine years in prison for "conducting propaganda against the state". There are growing concerns about her health.
"Pham Doan Trang's work is not only needed, but also legitimate, it is essential. She should be freed immediately and unconditionally."
–Friedhelm Weinberg, Executive Director of HURIDOCS and Member of the Jury
---
Download: